Pre-book online to guarantee entry and save
Reschedule for free up to a day pre-arrival
Manage your booking via our booking portal
Pre-book online to guarantee entry and save
Reschedule for free up to a day pre-arrival
Manage your booking via our booking portal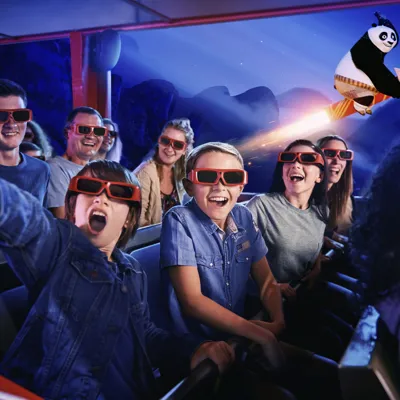 Group bookings
Shrek's Adventure! London is fantastic fun for groups, allowing even more of your friends and loved ones to experience the magic of flying to Far Far Away.
We love groups which is why we offer parties of 10 or more people a special offer of up to 35% off on advance ticket purchase! All you need to access this offer is book in advance at least 10 tickets, including children, through our online group booking system.
So bring your favourite family members, playdate buddies, princesses, ogres and even the Ugly Sisters to come and live the fairytale at Shrek's Adventure! London.
Or you can also book on the phone through the Merlin Contact Centre on 0871 221 2837 (Calls to this number cost 13p per minute plus your provider's access charge).
For special occasions like birthday parties, why not look into our Birthday Party Package?
Any schools bookings – please visit our schools page for all information.
Please note - although we endeavour to seperate larger groups for an exclusive tour, we cannot guarantee this and there may be other guests on your tour.