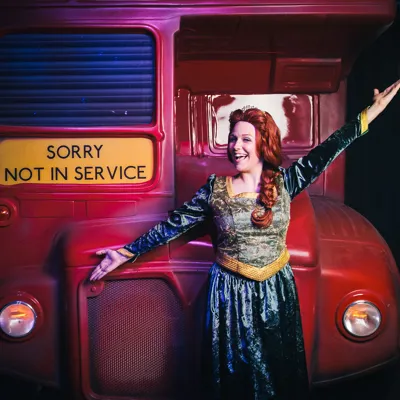 The Magic Bus Depot
Start the adventure and meet your overly enthusiastic Head Tour Guide to get a sneak peek at what to expect from your tour of Far Far Away! Although they may need help from you with the slideshow… it seems not everything is running as smoothly as hoped
Uh-oh! If that wasn't bad enough, the bus has run out of magic to make it fly… but wait, singing and dancing generates magic you say? Well then, we best give that a go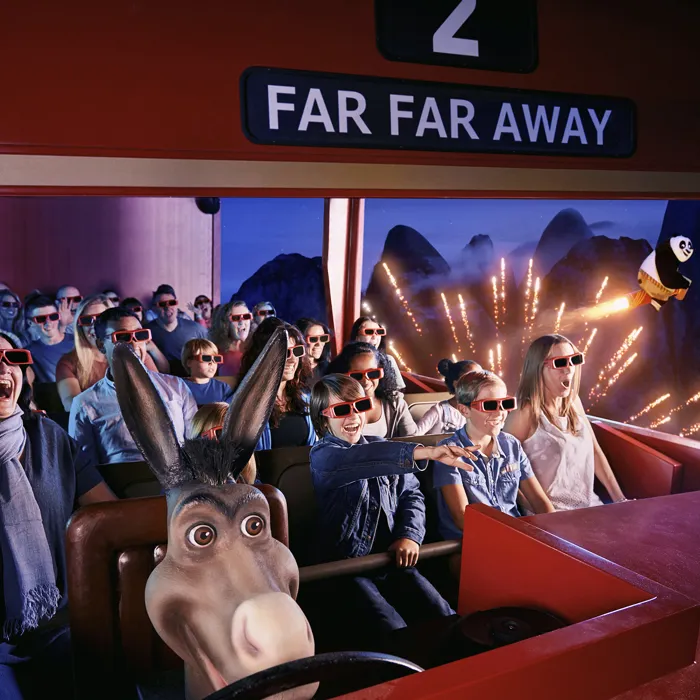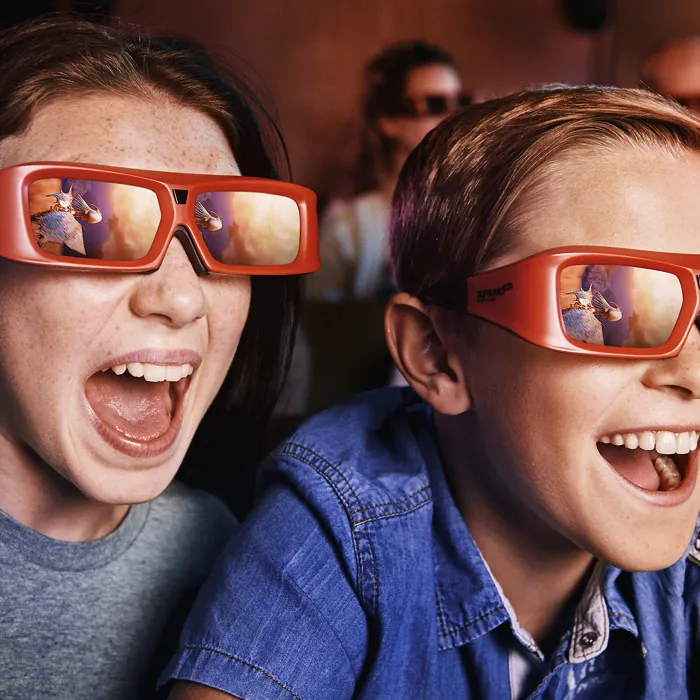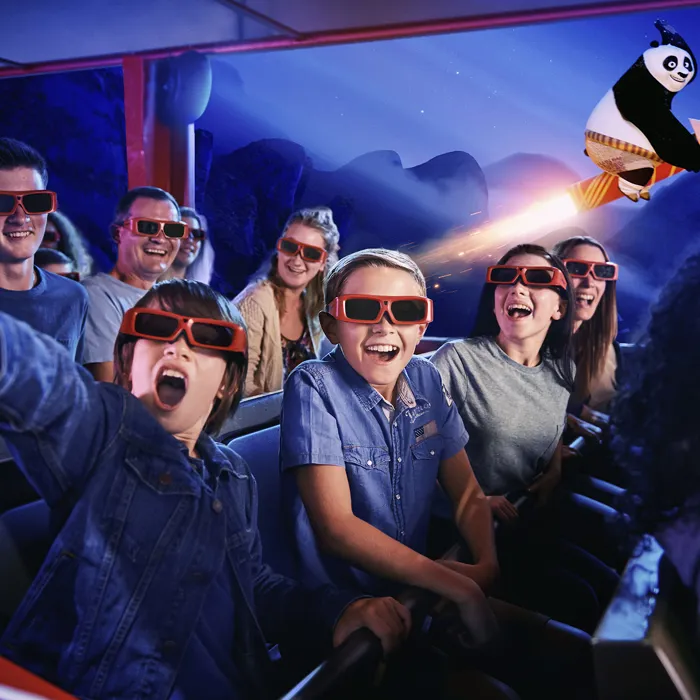 Ready to take off?
Donkey is in the driving seat as you set off to Far Far Away, but only if he can dodge the underground tube train and get on the right track! Wooshhhh, that was close!
You're taking the scenic route via the Valley of Peace & Berk and with a bit of help from the penguins of Madagascar and Toothless the Dragon you should make it just fine. But be sure to land without hitting one of Rumpelstiltskin's witches.. he wouldn't be happy if you did that!
Can you spot?
Can you spot the three lunchboxes belonging to the 3 Little Pigs hidden in the messy shelves? Hint: one is made from straw, one from sticks and one is bricks of course.
Fun fact
As the bus drives through the deserted underground station there's posters for The London Dungeon and Madame Tussauds London, can you spot them?