Book in advance and save
Flexible Rescheduling
We are now cashless
Book in advance and save
Flexible Rescheduling
We are now cashless
Enter the Arrivals Hall and see all your DreamWorks friends!
Once you've met Shrek, head over to our DreamWorks stations to continue the adventure! 
Hang out with Marty before the cannon fires him, practice your best Kung Fu moves with Po and journey through the mysterious cave to find the legendary Light Fury! There's plenty of photo opportunities for all the family.
Once you're done, jump in the lift and head down to Baggage Claim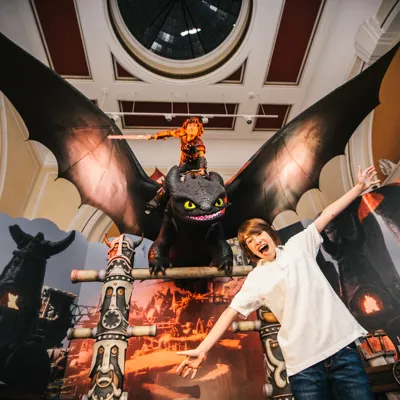 How To Train Your Dragon
Budding Dragon trainers will have the chance to come face to face with the new dragon, Light Fury, exclusively at Shrek's Adventure!
Find your way through the portal to the island of Berk to a luminous dragon utopia, and the only place in the UK you can see the heroic characters from How to Train Your Dragon: The Hidden World. Make your way through mysterious cave where you'll find the legendary Light Fury joined by everyone's favourite dragon Toothless, as well as the Viking Chief of Berk, Hiccup.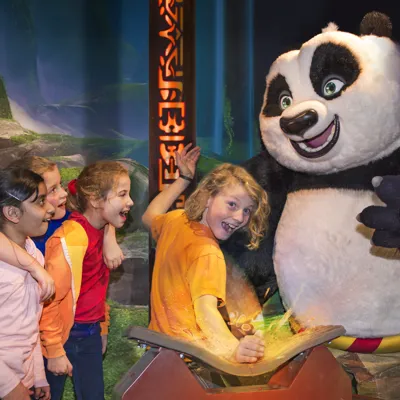 Kung Fu Panda
Test your awesome panda power as you strike and pose your way through Mr Ping's Noodle shop
With China's fate in danger, an unexpected hero steps up to defend his people and you can to! But first you must master the tricky skills of martial arts. Put your talent to the test and practice your best moves in front of our interactive big screen. Could you be the next Po?
You'll have plenty of chances to pose for a selfie and see the home of a panda whose paws are as fast as lightening!