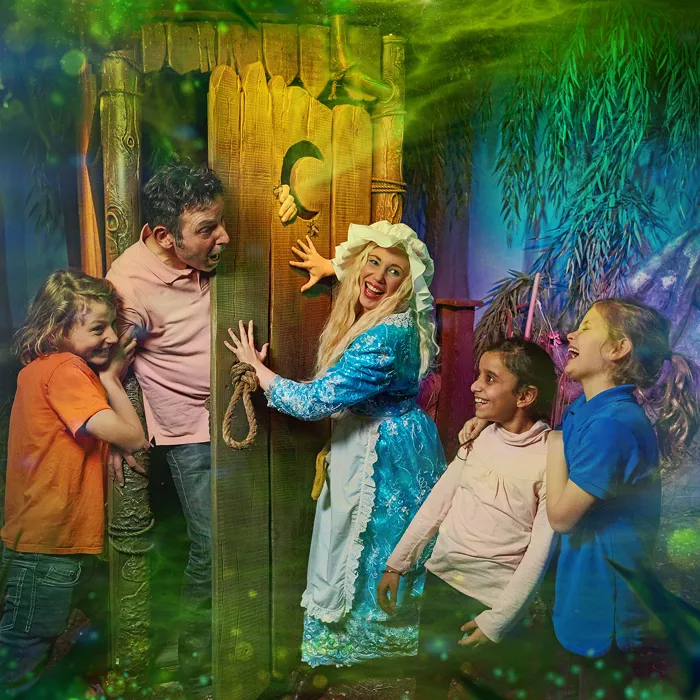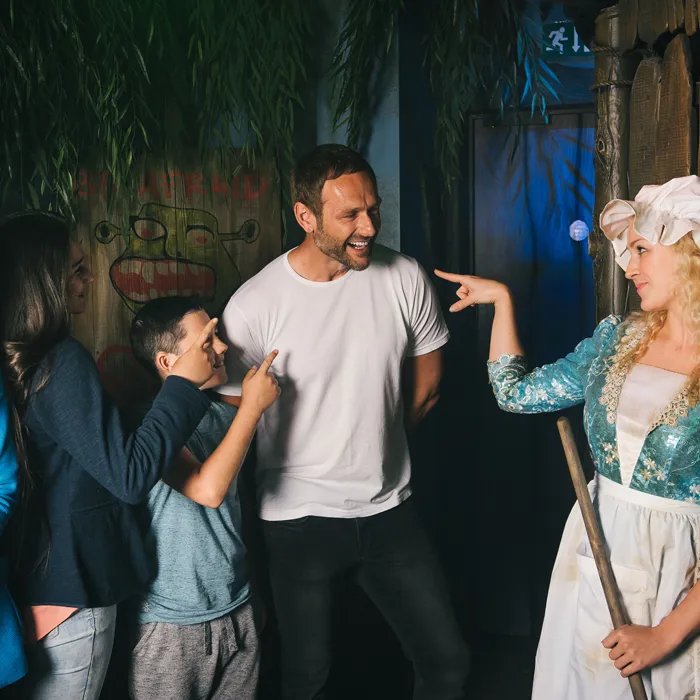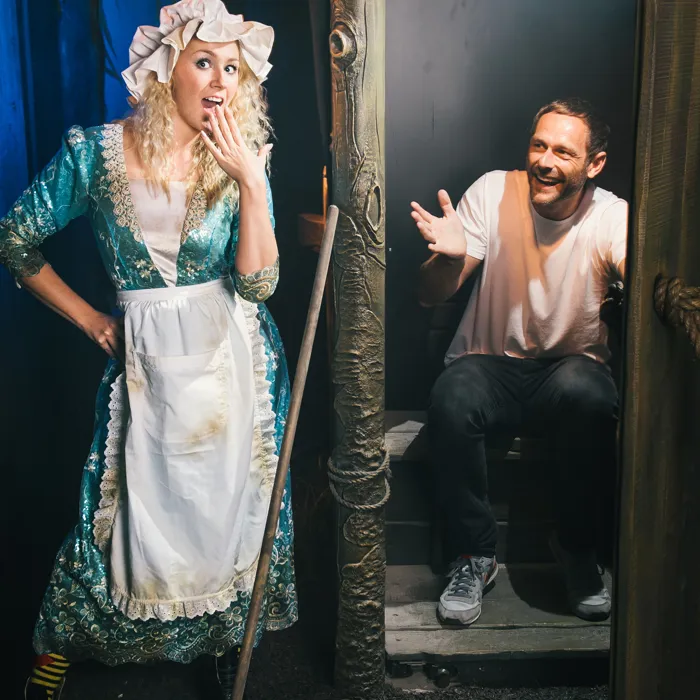 Oh oh! It looks like Rumplestiltskin isn't happy
He's sending the witches after you. Maybe Cinderella will be able to help… if she can get her nose out her phone that is! Ever since she dated Prince Charming, everything's gone a bit off track and her Fairy Godmother is threatening to turn her back into Cinders the Scrubber if she doesn't behave.
But she's come through this time and using Gargoyle maps she's found a Fortune Teller who can help you, but they need payment in gold. There's a rumour that Shrek keeps his gold in the toilet… I wonder who'll be brave enough to check!