Top things to do along Southbank
Wednesday August 23rd 2023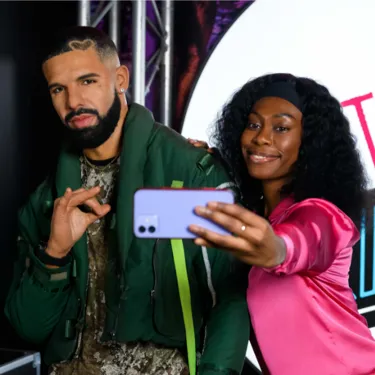 Discover the best things to do around Southbank! From world-class attractions to stunning Thames riverside views, our guide has everything you need.
Top Things to Do Along London's Southbank
1. The Southbank: The Perfect Family Day 
2. Southbank Days Out Without Breaking the Bank
3. Just a Stone's Throw from the Southbank
4. FAQs about London's Southbank
The Southbank: The Perfect Family Day 
Learn about London's Twisted history at the London Dungeon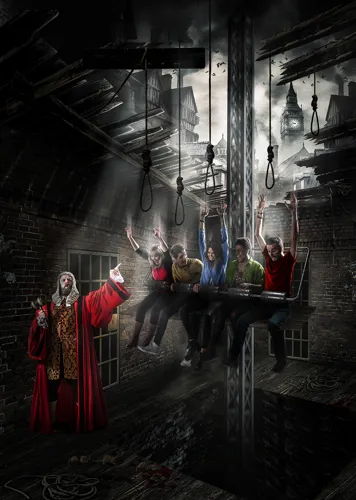 Unlock 1000 years of London's most gruesome history at the London Dungeon. Experience 12 live actor-led shows, 2 thrilling rides and finish the day off in the Victoria themed Tavern Bar with some deliciously themed cocktails and mocktails. One of the scarier south bank activities, sure not to disappointment.
This summer, Royal history is on show at the London Dungeon. Experience the brand new show Rotten Royals before it's too late. You've been found conspiring about King Henry VIII - ready to face your fate with the royal executioner?
Book now
Take a trip below the surface at SEA LIFE London Aquarium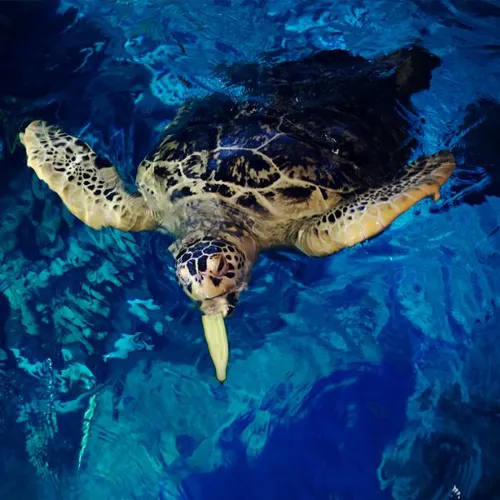 When searching for things to do in Southbank - animal lovers will feel right at home at SEA LIFE London Aquarium. Dive in and discover the wonder under London with over 650 different terrific species and cool aquatic zones offering the perfect indoor fun for kids.
Did you know turtles are under threat? This summer, join the turtle rescue mission and learn why and how you can help save our turtle pals. Grab a turtle patrol book, pick your breed of turtle and keep a log of your details turtles as you move along the different rescue stages!
Join the mission
Meet Shrek himself at the immersive Shrek's Adventure! London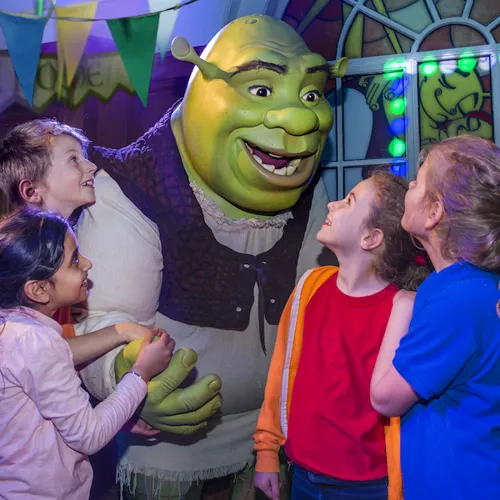 Unlock one of the most magical Southbank activities at Shrek's Adventure! London, a brilliantly bonkers immersive walkthrough experience with 9 incredible, live laugh out loud shows.
Your journey begins aboard the magnificent 4D flying bus driven by Donkey himself! Step into Shreks swamp and meet Cinderella, bump into Puss in Boots in the Poison Apple pub and cook up a spell with the Muffin Man, along with meeting several of Shrek's other DreamWorks friends.
Don't forget to collect the special ingredients along the way to ensure you make it home safely where you will meet Shrek!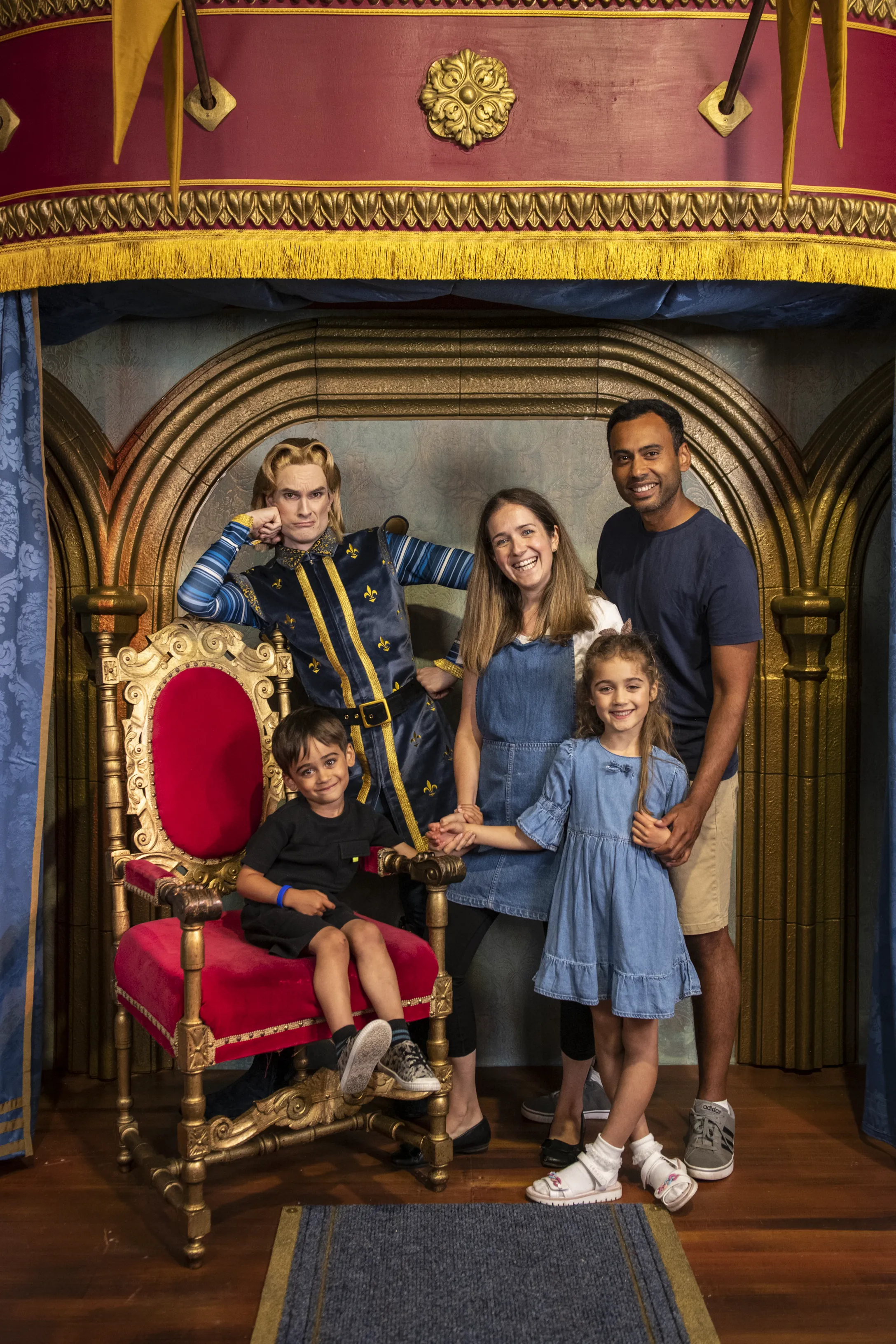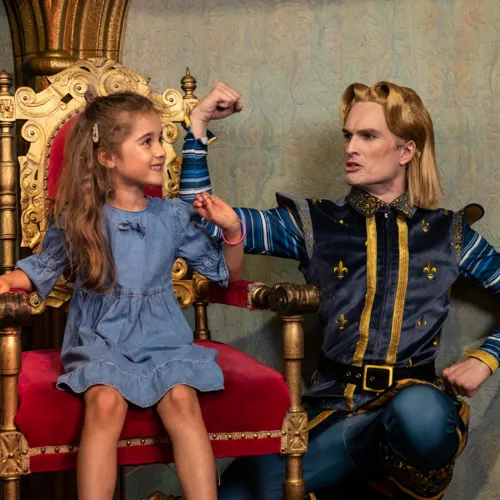 For a limited time only - a new monarch has been crowned in Far Far Away. Join the long line of fanatics and determine whether you and your family are fit for the crown before snapping some cool pics with Prince Charming! 
Meet Charming
See what the rest of London has to offer from the London Eye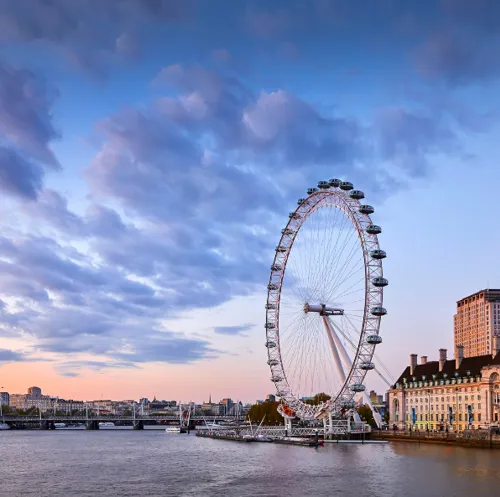 A trip on the London Eye is definitely one of the most popular activities in Southbank. The London Eye is a cantilevered observation wheel allowing visitors to see the best sights in London from a beautiful 360 degree view 135 metres in the air!
Here you can spot several iconic London monuments including Big Ben, the Houses of Parliament, the Shard and St Paul's Cathedral. 
The list of things to do along Southbank are endless as the London Eye also offers a variety of different VIP Experiences, sure to elevate your experience.
Unlock more information here.
Watch a movie at the BFI Southbank cinema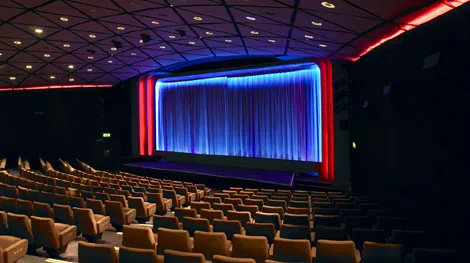 The British Film Institute offers a tonne of indoor fun for kids and families!
With four different screens to choose from, here you can enjoy the widest choice of a variety of fun films seven days a week. The British Film Institute is committed to preserving and restoring great films for future generations to enjoy!
Southbank Days Out Without Breaking the Bank
Check for free live events at the Royal Festival Hall's Clore Ballroom
Enjoy a variety of live events at the Clore Ballroom at the Royal Festival Hall ranging from classical to contemporary genres.
There are also a variety of workshops and dance performances including ballet art exhibitions and interactive displays and also things to do indoors with kids like family fun storytelling sessions, workshops and several other interactive activities. 
Play at the Jubilee Gardens Playground
Unlock a haven in the centre of London! Jubilee Gardens is located next to the London eye with beautiful trees and lawns, an ideal spot for a quick rest in the sun on a busy day.  If you are struggling to entertain the little ones with outdoor activities in Southbank - the adventure playground at Jubilee Gardens is an ideal spot for the kids to let off some steam. The playground is surrounded by a tree-filled open space, with lots of fun equipment and children's activities in the playground!
Take a Leisurely Walk Along the Thames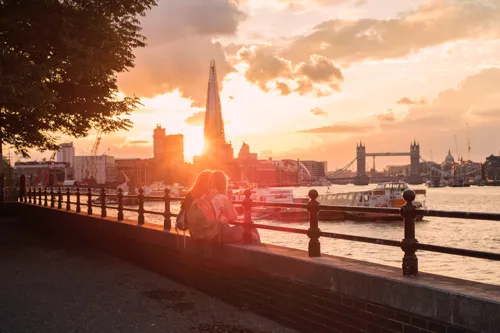 At the heart of London lies the River Thames, an iconic bed of water that weaves its way throughout London spanning over 200 miles. On your stroll there's lots to see including Big Ben, the Houses of Parliament, the shard and much more.
The Thames stretches 180 miles around London with tonnes of fun spots and things to do in Southbank and all over London. 
If you and the kids enjoy staying active, be sure to head over to Putt in the park - a great opportunity to perfect your mini golf skills located in a lovely spot.
Whilst strolling along the Thames, why not check out some modern art at the Tate Modern located on the Southbank. There's an array of beautiful art exhibitions, paintings, sculptures and much more showcasing some of the best artists including Pablo Picasso and Jenny Holzer 
For more fun information on things to see whilst strolling along the Thames - be sure to click here.
Watch Out for Exciting Street Performers
Marvel at the exciting street performances when exploring things to do in Southbank. The best time to catch these exciting performances is in the summertime when the sun is shining! There's usually an array of performances including jugglers charming the crowds to cool stunts including people stand on each others heads!
Of course these performers are trained, but the way they effortlessly move their bodies is something to be admired.
Busking has been a rich part of London's culture for many years and is a wonderful way to bring people together in public places for fun and entertainment.
The Southbank Centre allows performers to participate in their seasonal auditions - enabling people to obtain a performing license which allows they to perform for 12 months along Queen's Walk which runs along the river Thames. 
Just a Stone's Throw from the Southbank
See Plays as Shakespeare Intended at the Globe Theatre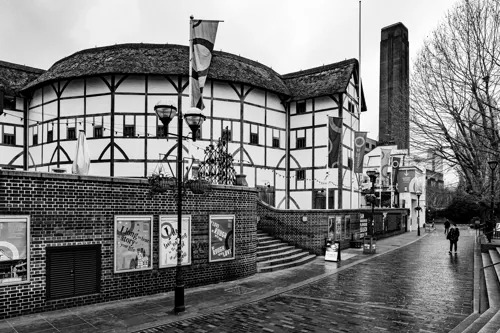 Located on the bank of the River Thames, Shakespeare's Globe Theatre offers an immersive experience transporting guests to the 16th century!
Here you can enjoy a guided your and learn about the history and construction of the theatre or catch one of Shakespeare's iconic plays including Macbeth and Hansel and Gretel.
The Globe theatre also offers a variety of different activities in Southbank as guests can embark on the Globe Theatre's Exhibition, showcasing Shakespeare's life with fun educational facts as well as information on what Southwark was like during the Elizabethan times.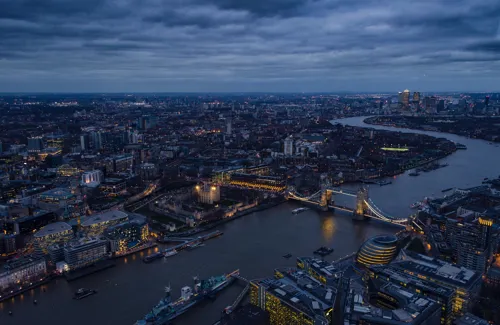 The view from the Shard is often regarded as one of the most iconic views in London, especially at sunrise, sunset and night time. 
The shard offers a space for indoor fun for kids, teens and the whole family!
One thing many children enjoy during their time in the Shard is The Slide - a virtual reality experience transporting you through the city's skyline past London's most popular landmarks - at speeds of 100 mph! This multi-sensory experience is not included in regular ticket prices. 
The shard is home to an array of restaurants where you can relax with a hearty meal or delicious cocktail and an incredible view. However, some restaurants may not be suitable for younger children. 
Learn About Movie History at the Cinema Museum
London's cinema museum is a beautifully unique spot offering lots of fun things to do in Southbank whilst keeping the authentic spirit of great film alive! 
Located in Kennington London, discover an array of exhibits showcasing London's rich history spanning from black and white cinema through to the present day blockbusters and fan favourites. 
The museum is home to a collection of artefacts and memorabilia highlighting the evolution of cinema from the 1800s to the present day. 
Guided tours are offered at the museum but they must be booked in advance.
Grab a Bite to Eat at Borough Market
Borough Market is a spectacular place for foodies showing a large range of culinary treats including freshly baked pastries, Spanish meats and tapas dishes. Hearty traditional British roasts, Middle Eastern cuisines and much much more!
FAQs about London's Southbank
Southbank is reasonably easy to get around with children, however it's important to note in the summer months the area can get particularly busy.
Many of the attractions in Southbank accommodate for families with buggies including SEA LIFE London Aquarium and Shrek's Adventure! London. 
There is also step-free access from exit 3 at Waterloo Station via Station Approach.
For more information about an accessible day out in Southbank, check out this guide.
Southbank has a large range of fun indoor activities for kids and the whole family
Southbank also has a lot of educational fun to offer children including:
Southbank has a large range of fun indoor activities for kids and the whole family
Southbank also has a lot of educational fun to offer children including:
The closest stations to Southbank are Waterloo, Waterloo East, Charing Cross and Blackfriars
Southbank is busiest in January and July-September. Typically the busiest time of day is between 12pm-5pm