Book online in advance and save up to 30%
Reschedule your tickets for free
Visit top 3 London attractions from just £45
Book online in advance and save up to 30%
Reschedule your tickets for free
Visit top 3 London attractions from just £45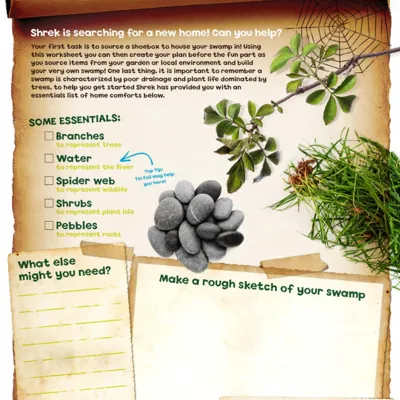 Swamp in a shoe box (pre or post visit)
Shrek is searching for a new home! Can you help? Firstly you will need a shoe box to house your swamp, then using this worksheet create your plan before the fun part as you source items from your garden or local environment and build your very ow swamp!
Download
KS1 Handwriting and Spelling (pre or post visit)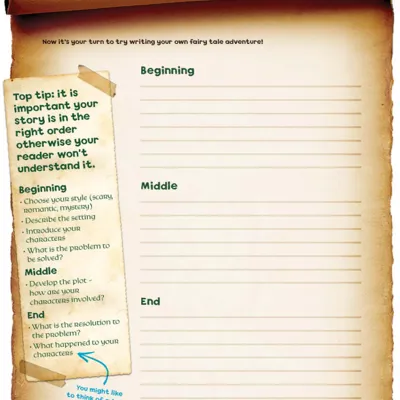 Story Telling (post visit)
Now it's your turn to try writing your own fairy tale adventure! Top tip: it is important your story is structured in the right order otherwise your reader won't understand it.
Download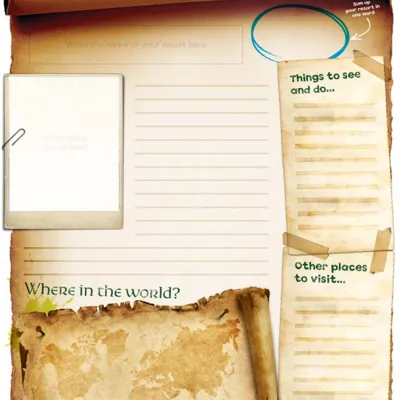 KS2 Holiday to Far Far Away (post visit)
As a class become a travel agency and create a holiday brochure to Far Far Away! Get descriptive as your write about a new journey to Far, Far Away. You will need to plan where in the world you will be going and research what that country is like as a tourist destination.
Download