Book in advance and save
Flexible Rescheduling
We are now cashless
Book in advance and save
Flexible Rescheduling
We are now cashless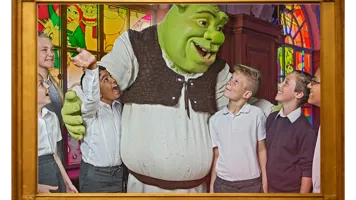 Board The Magical 4D Flying Bus And Journey To Far Far Away...
Experience a fictional world first hand in the magical, immersive world of Shrek's Adventure! London. Your pupils will become the central characters in a live fairy tale adventure, meet well known characters up-close, speak to them and change their fates to subvert their stories.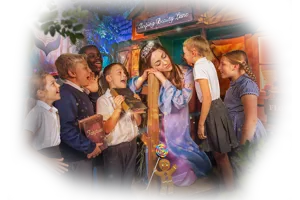 Pupils have the opportunity to learn..
In KS1/KS2 English:
To identify the features and themes of different genres, including fairy tales
To understand that stories are developed with a beginning, a middle and an end
To explore the process of characterisation and of building characters
In KS1/KS2 Drama:
To infer characters' thoughts, feelings and actions through performance
To use role-play and performance to convey meaning in different text types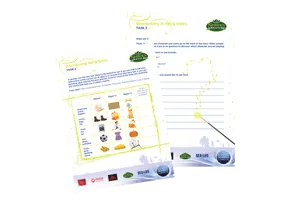 Your adventure begins in the classroom
Discover the tools behind creating a story, exploring how to plot events and to empathise with characters through drama and role-play. With three hours' worth of content pre and post an educational visit, we are offering your students a set of unforgettable lessons that reinforce important aspects of the curriculum.
Find out more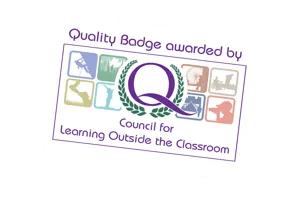 We have the The LOtC Quality Badge
Shrek's Adventure! London offers a rich environment for inspiring pupils' active imaginations and curriculum based learning. So much so this had been recognised by the Council for Learning Outside the Classroom. The LOtC Quality Badge offers teachers a guarantee that not only is a venue providing the sort of educational value that they can build on in class long after the visit but they also have the appropriate risk management structures in place.
We loved it that our students were getting involved with the adventure. As we are from the Netherlands, listening to the English itself was educational enough, but having them interact, was awesome!!
Mariëlle - Rodenborch College