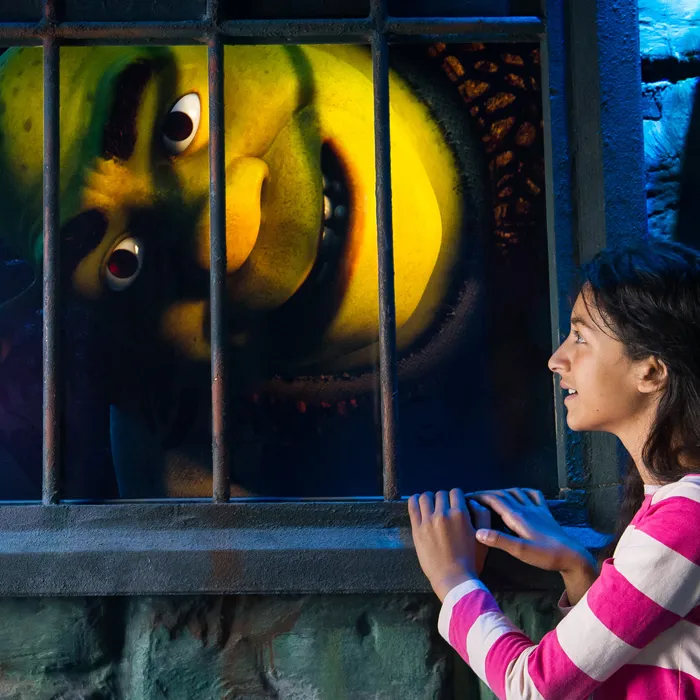 Trapped in the Prison
Ah. Well it looks like the magic portal was cursed by Rumpelstiltskin and he's trapped you in the prison. But don't worry, Princess Fiona is here to save the day and help you find a way out!
With her help, you can unleash your inner ogre and smash the wall down yourself. What's that noise? Is that Shrek calling you? Time to go meet the big green guy himself!
Fun fact
One of the tourists t-shirts reads 'I went to far, far away and all I got was life