Accessibility Guide
Helpful information for disabled guests and guests with special requirements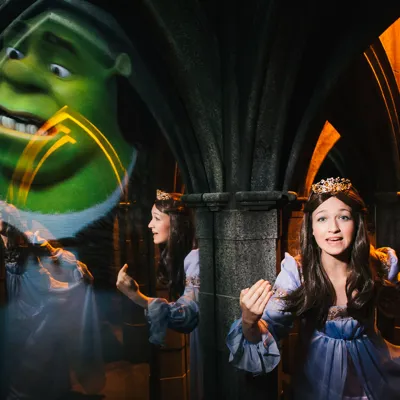 Know before you go
Shrek's Adventure welcomes guests with disabilities, together with their helpers and carers.
This page aims to provide information to help guests with disabilities make the most of their visit with us with details of accessibility and visitor information.
Shrek's Adventure! London is wheelchair accessible throughout the attraction. See below for details on access.
The majority of our facilities are designed to be fully accessible to our disabled guests however it may not be possible for all guests to access the magic bus ride. It is also important that any wheelchair users book a wheelchair reservation in advance of their visit.
For anyone who has additional sensory needs, please read our Sensory Journey for a full breakdown of the attraction and all show spaces.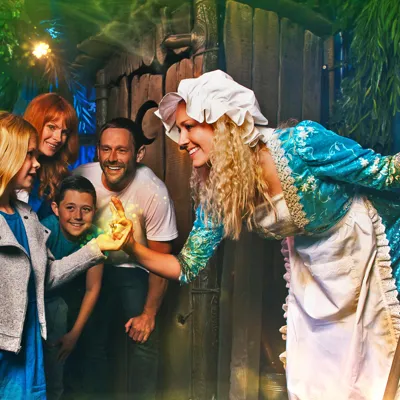 For wheelchair users
Please pre-book a wheelchair timeslot following the button below. All wheelchair timeslots must be accompanied with an attraction ticket. If you are unable to book at wheelchair timeslot and tickets at the same time, please visit at the time of your wheelchair timeslot.
We admit 1 wheelchair user per hour, at each quarter past the hour.
We currently do not have wheelchairs available for hire.
Wheelchairs must not be over the width of 27 inches wide and must be able to navigate tight angles and uneven flooring.
Unfortunately we are unable to admit mobility scooters.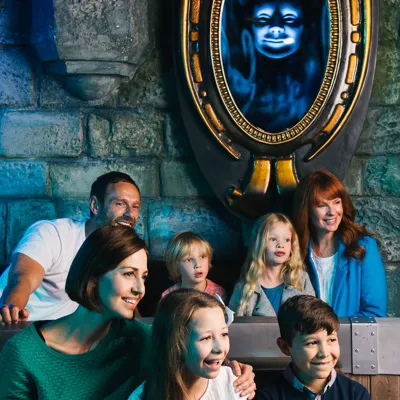 Carers Ticket
Shrek's Adventure! London offers free entry to carers or essential companions of those with disabilities.
Please make sure you book a carer ticket prior to your visit and bring the relevant documentation as this will be checked on arrival. Carer tickets like all other tickets are subject to availability, so please in advance to guarantee entry.
When you arrive you will be asked to produce documentation to validate your carer ticket. Accepted documentation includes;
Entitlement to Disability Living Allowance for children under 16
Personal Independent payments for those aged 16-64
Attendance Allowance or Carer's Allowance letter of award
Incapacity Benefit book.
A Blue or Orange badge
BD8 or a Certificate of Visual Impairment (CVI)
International Proof of Disability
A local authority registration document which is local to the attraction where it is being submitted.
A recognised Assistance Dog ID Card
Credability's Access Card
A full list of accepted documentation can be found on our website Help Centre.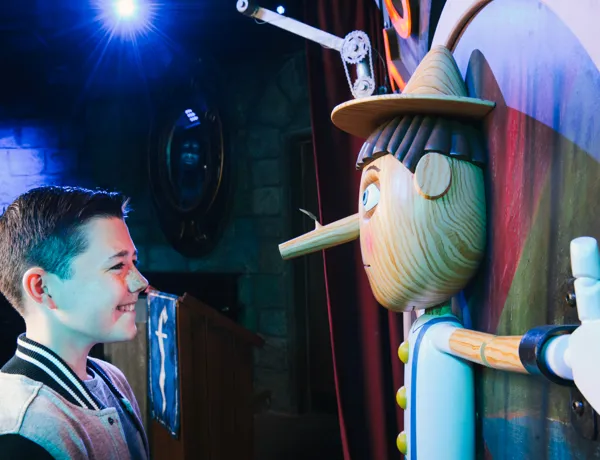 Visitors with reduced mobility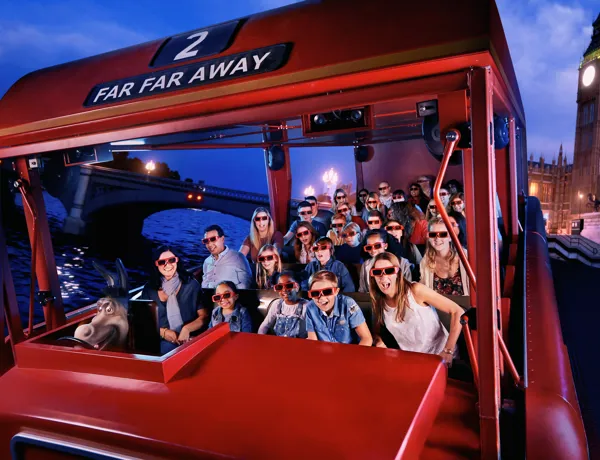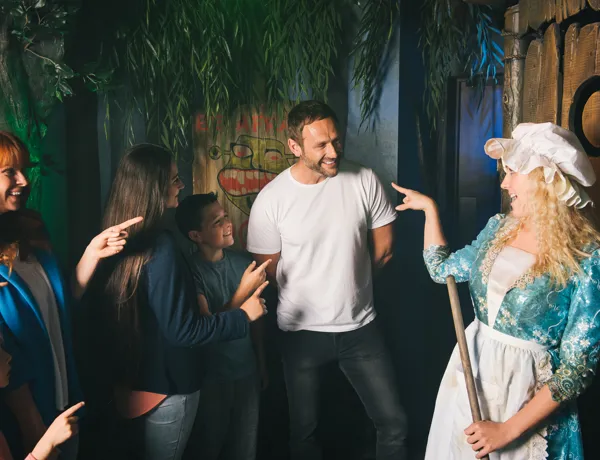 Visitors with hidden disabilities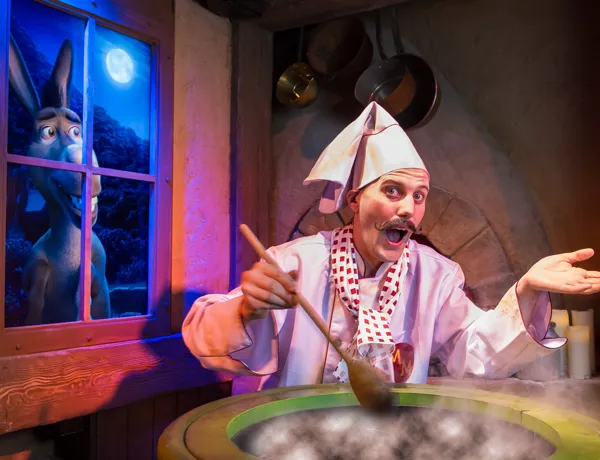 BALPAA Statement
"Members of the British Association of Leisure Parks, Pier and Attractions (BALPAA) welcome visits by disabled people and will do all that is possible to ensure a safe and pleasurable stay. However rides and attractions in our parks can be physically demanding and vigorous. We therefore reserve the right to refuse admission to certain rides should we feel there is a danger to a particular person for whatever reason. We have been advised by the Health and Safety executive that refusal on the grounds of Health and Safety does not constitute discrimination. We hope that you understand and accept the decisions made in the interest of your safety."
Suitability
For children and young infants:
We recommend the experience is suitable for children 3-12 years, but this is at the discretion of the parent or guardian. There are some elements of the tour, and characters that you meet along the way that your children may be scared of, including the witches (who you will see in animation and in person). Children under the age of 16 years must be accompanied by an adult 18 years and above
For international visitors:
The tours are run only in English to cater to the vast majority of international visitors. Many non-English speakers still enjoy the sensory nature of our tours but may not experience the attraction in the same way as those proficient in English. Unfortunately, audio guides are not available at this time
Visit our help centre for more information