Accessibility Guide
Helpful information for disabled guests and guests with special requirements
Pre-book online to guarantee entry and save
Reschedule for free up to a day pre-arrival
Manage your booking via our booking portal
Pre-book online to guarantee entry and save
Reschedule for free up to a day pre-arrival
Manage your booking via our booking portal
Shrek's Adventure welcomes guests with disabilities, together with their helpers and carers. This page aims to provide information to help guests with disabilities make the most of their visit with us with details of accessibility and visitor information.
The majority of our facilities are designed to be fully accessible to our disabled guests however it may not be possible for all guests to access the magic bus ride. It is also important that any wheelchair users book a wheelchair reservation in advance of their visit with our Merlin Contact Centre by calling 0207 967 8027 (Monday to Friday 9am – 4pm) Please note, we are unable to book any tickets through this phone line.
For anyone who has additional sensory needs, please read our Sensory Journey for a full breakdown of the attraction and all show spaces.
BALPAA Statement
"Members of the British Association of Leisure Parks, Pier and Attractions (BALPAA) welcome visits by disabled people and will do all that is possible to ensure a safe and pleasurable stay. However rides and attractions in our parks can be physically demanding and vigorous. We therefore reserve the right to refuse admission to certain rides should we feel there is a danger to a particular person for whatever reason. We have been advised by the Health and Safety executive that refusal on the grounds of Health and Safety does not constitute discrimination. We hope that you understand and accept the decisions made in the interest of your safety."
General Information
Our attraction is an interactive, 4D experience and to this end, we use a range of effects throughout. This will include loud noises, flashing lights, group participation and intimate sets.
Getting here
Our nearest station is London Waterloo which has ramped access from the main station. We are also reachable by many other public transport links and we recommend visiting TFL's journey planner which will provide you with the best route. Unfortunately we do not have any parking facilities on site, and suggest you leave your flying carpets and onion carriages at home.
Tickets
Bookings on the day are subject to availability. To avoid disappointment, buy your full price ticket online (with a time slot) and book a carer's ticket using the link below.
Please ensure you bring the relevant documentation as this will be checked on arrival.
Documentation
To receive the free carer ticket, you will need to provide documentation that provides evidence of your disability. We ask for this to ensure that guests who need it can get the best possible assistance and to guarantee that this system is not abused. Evidence can be your blue/orange badge, a DLA letter or a letter from your doctor or physician.
Hidden Disabilities
Our team is trained to recognise the hidden disabilities sunflower lanyard. We offer these lanyards and ear defenders should you or your guests need them. Please speak to a member of staff at any point during your visit, should you require any assistance.
Toilets
We have a disabled toilet at the entrance of the tour on the first floor opposite the lifts. This is fitted with an alarm, hand rail on the left hand side a separate wash basin and hand dryer. If a toilet is required prior to entry the closest disabled toilets are found by the London Eye ticket office which is on ground level.
4D magic bus
The magic bus is a 4D cinema experience that includes water sprays, air blasts, fog and aromas. You should not experience this section of the tour if you suffer from any disorder or condition that may be affected by any of the above, or if you have an overly sensitive nose and don't like the smell of swamps!
The bus is not suitable for guests who suffer from the following conditions: Epilepsy, motion sickness, if you have a heart condition or if you are fitted with a pacemaker, Asthma, any other chronic illness.
The bus is accessible to wheelchair users who are able to transfer up one step, into the seat and have the ability to sit upright.
Wheelchair access
We admit 1 wheelchair user per hour, at each quarter past the hour. We currently do not have wheelchairs available for hire. Wheelchairs must not be over the width of 27 inches wide and must be able to navigate tight angles and uneven flooring. Unfortunately we are unable to admit mobility scooters.
Please pre-book a wheelchair timeslot following the link below. All wheelchair timeslots must be accompanied with an attraction ticket. If you are unable to book at wheelchair timeslot and tickets at the same time, please visit at the time of your wheelchair timeslot. Please note we are only able to accommodate 1 wheelchair booking per timeslot.
On arriving at Shrek's Adventure please speak to a member of the team at the entrance and they will assist in your entry into the attraction. The entrance is step free and on ground level. Access to the first floor is via a lift.
The majority of the tour is on level pathways however the floor of the Magic Bus Depot and the Rickety Bridge have an incline and some floor surfaces are uneven.
There is a clearly marked space for wheelchairs in each performance area to ensure wheelchair users have an uninterrupted view. 
There are also restrictions on the Magic Bus, please see above.
Carer ticket
Please make sure you book a carer ticket prior to your visit and bring the relevant documentation as this will be checked on arrival. Carer tickets like all other tickets are subject to availability, so please in advance to guarantee entry.
Wheelchair size, weight and quantity
Wheelchairs must not be over the width of 27 inches wide and must be able to navigate tight angles and uneven flooring. Unfortunately we are unable to admit mobility scooters.
To ensure the safety of our guests we are only able to admit one wheelchair user per hour due to fire evacuation procedures.
Deaf and Blind Guests
Shrek's Adventure is mainly delivered by actors, voice over audio and projected images. Guests with low vision or have a visual impairment or have hearing difficulties may struggle to experience the attraction fully; however you are able to bring a carer free of charge to assist.
Assistance dogs
Assistance dogs are welcome at Shrek's Adventure. However, due to Health and Safety regulations they are not permitted on the ride. A member of your party must be with the dog at all times. Please note there are loud noises, mist and lighting effects and smells that may be confusing for assistance animals.
Mobility and medical requirements
Here at Shrek's Adventure every effort is made to ensure all guests are able to experience as much of the adventure as possible. However there will be occasions where guests with medical requirements will need to make a decision about whether sections of the tour are appropriate for them. Equally, it is important to note that we are a walk-through attraction and there are only a few opportunities to sit down throughout.
Photosensitive epilepsy
There are shows and areas of Shrek's Adventure that contain strobe lighting which may affect those suffering from photosensitive epilepsy. We recommend speaking to a member of the team before you enter and begin your tour so we can fully brief you on locations strobe lighting is used.
Claustrophobia
We use lifts within our attraction to take guests from the ground to first floor. This lasts 10 seconds, and there is a magical distraction inside in the form of Gingy the Gingerbread Man. However if you cannot experience the lift, please speak to a member of staff who will bypass you past the lifts. Please note that this will incur a very short cut through The London Dungeon which may be dark. This will last approx. 10 seconds and you will be accompanied by a staff member at all times (there will be no actors or narrow spaces). You will also need to walk up a set of stairs so please ensure you are physically able to do so before enquiring about bypassing the lift.
We also have a mirror maze just after Game Show which some guests may find uncomfortable. If this is the case, please speak to the actor and advise them that you would like to bypass the maze.
Spine, neck and back problems
Although there are moments you can sit throughout the tour the majority of the time you will be standing and walking over uneven flooring. There are also sections of the tour that may not be suitable for you or may even create a risk of aggravating the injury. These areas can include chair movements in some shows. Please speak to a member of the team about the specific nature of your medical issue and we can ensure that we bypass areas which may not be suitable for you.
Heart Problems/Pacemakers
If you have a pacemaker or have a heart condition please make yourself known to a member of the team to discuss the areas of the tour which may not be suitable for you.
Pregnant Women
Pregnant guests are welcome to visit Shrek's Adventure at any time during their pregnancy and can take part in all of our shows. The tour itself can take up to one and a half hours where you will be walking and standing the majority of the time.
Autism and other neuro-diverse conditions
We are a highly sensory experience with many different sights, sounds and smells
Some characters may be scary for certain people, including the witches (who you will see in animation and in person) and costume characters like Shrek, and any seasonal visitors.
At any point, during the tour, feel free to let a member of staff know if you or a member of your party needs to leave or take some time out
Accessibility guide
To see our full accessibility guide, please click on the link below.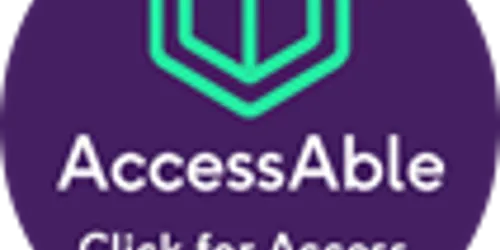 AccessAble
Alternatively, you can visit AccessAble for more information
Suitability
For children and young infants:
We recommend the experience is suitable for children 3-12 years, but this is at the discretion of the parent or guardian. There are some elements of the tour, and characters that you meet along the way that your children may be scared of, including the witches (who you will see in animation and in person). Children under the age of 16 years must be accompanied by an adult 18 years and above
For international visitors:
The tours are run only in English to cater to the vast majority of international visitors. Many non-English speakers still enjoy the sensory nature of our tours but may not experience the attraction in the same way as those proficient in English. Unfortunately, audio guides are not available at this time
Visit our help centre for more information